Diamond Ashinda Tuzo Mbili za NAFCA 2015
Mwaka 2015 unaweza kuwa mwaka ambao Diamond Platnumz atashinda tuzo nyingi zaidi za kimataifa.
Hivi karibuni Diamond alishinda tuzo ya mtumbuizaji bora wa Afrika kwenye MTV MAMA

Weekend hii staa huyo wa 'Nana' ameshinda vipengele viwili kwenye tuzo za Nollywood and African People'Choice Awards.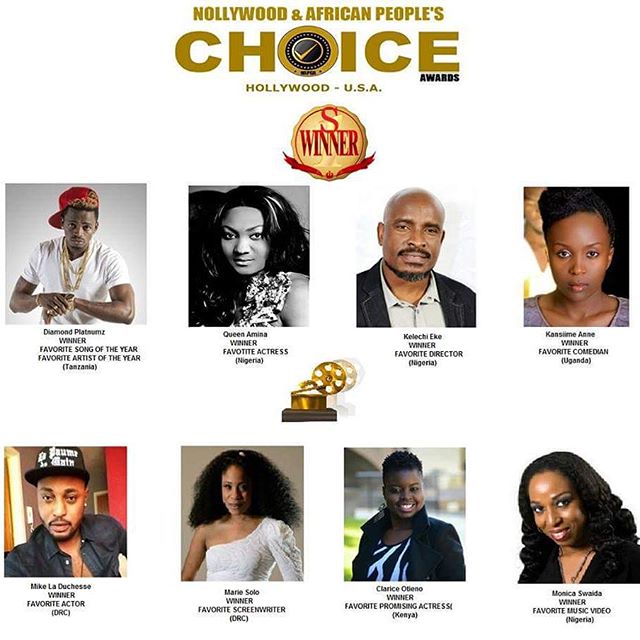 Tuzo hizo ni pamoja na Favorite Song of the Year na Favorite Artist of the Year.
Jiunge Nasi >> Facebook << >> Instagram << na >> PlayStore << Kupata Habari na Burudani Fasta Kila Time.